Rhinovo specializes in Basic and Essential Material Handling Equipments.
Rhinovo first started up in Year 2009, established in Singapore. The brand specializes in basic and essential material handling equipments.
The Rhinovo product brand include pallet jacks, stackers, table trucks, scissors lift pallet jacks, aerial order pickers, and other primary fundamental industrial material handling equipments.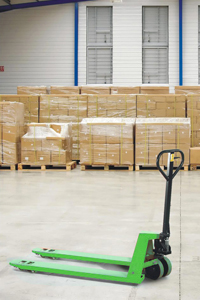 The products are used for easy stacking of pallets and simple shifting of items from one place to another within a warehouse setting, so that businesses are more productive.
All Rhinovo brand products are consistently coated in the same exclusive green corporate brand tone.
The brand's aim is to provide better value, quality, ease-of-use and convenience to customers at a reasonable affordable cost, so that customers can always stay competitive, efficient and more productive.
Rhinovo is nominated as one of Singapore's most promising SMEs in Year 2014.
Promising SME 500 2014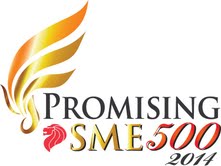 Rhinovo is recently nominated as one of Singapore's most promising SMEs. The Promising SME 500 Campaign was spearheaded to recognize the exceptional achievements of business men and women in Singapore, highlighting their commercial success and also recognizing their contributions to the economy and the community at large. This campaign also serves as a platform to inspire aspiring entrepreneurs to likewise pursue their dreams and ultimately to create a sustainable entrepreneurial culture in our nation.
The Promising SME 500 2014 Campaign is supported by the Small Medium Business Association (SMBA), a business association founded to build and nurture the next generation of business leaders in Singapore whilst promoting business excellence among established local SMEs. The Campaign Advisory Panel and main organizers include industry top executives and consultants from the fields of Banking and Finance, Human Resource, Academia, Politics and Business Management.

Our Latest Happenings
World Skills 2018 Event at Suntec City
Republic Polytechnic Event on 15 Sept' 2017
Office Expo Asia

Singapore's Dedicated Office Solutions and Business Event Discover a Total Solution for Your Every Business Need